How does LuHi cultivate strong peer relationships?
A large part of high school is the relationships made over 4 years. But, it's also a time to learn about conflict resolution. Read how it happens at LuHi.
All parents want their children to be loved and supported throughout their lives. Particularly in high school, relationships can be challenging and stressful. As children grow into young adults, they are dealing with a range of emotions and changes that can be confusing and frustrating.
All students deal with these emotions and changes. That's one reason that, here at LuHi, we work hard to build a culture that cultivates and nurtures strong peer relationships. The ability to develop and maintain healthy relationships is one that will help our students lead happy, healthy, and successful lives for many years to come.
Cultivating strong peer relationships is built into our cultural infrastructure at LuHi. Here are just a few of the ways:
We flip the coin on peer pressure
When we think of the phrase "peer pressure," it is typically with a negative connotation. At every high school, students are feeling peer pressure — no one is immune. But at LuHi, we strive to create and nurture an environment of positive peer pressure. We encourage each other to do, think, and be well.
We place an emphasis on developing student leaders who are proud to serve as role models for each other. Of course, in any high school, disagreements and issues arise. When they do, our students are taught to go to those who hurt them and talk it out. Students are encouraged to bring mediators if they feel they cannot do it on their own. Emphasis is placed on forgiveness and resolution so that minor issues are resolved instead of becoming major issues.
We nurture a family environment
At LuHi, we have worked diligently over the past 50+ years to build an environment where teachers, staff, coaches, administration, and students are all family. We know each other's names, and genuinely care about each other. When your child joins our family, he or she will be known and understood.
We provide opportunity to pursue and share passions
At any age, but especially in high school, being together with peers and our "tribes" is important. Spending time with others who share our interests or passions is good for the heart, mind, and soul.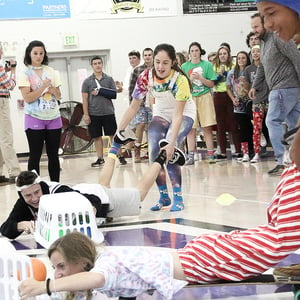 Our current clubs include:
Robotics
Student Council
Lions for Life
Ping pong
Writing
Photography
Cyber Security
National Honor Society
Equestrian
Debate
Chick-fil-a Leadership Academy
BluHi Jazz
CrossPlay Theater Troupe
Interact
Yearbook
Student ambassadors
LuHi administration is always receptive to student ideas, clubs, service projects, and leadership initiatives. When students have ideas for new clubs and activities, we want them to approach us with their ideas so we can support them and provide ample opportunity for students with shared interests to pursue them, together.
In addition, LuHi has a robust arts program that provides ample opportunity for students to participate in activities in fine arts, music, and theatre. It is critical that all students have the ability to pursue their passions with like-minded peers.
We make sports accessible to everyone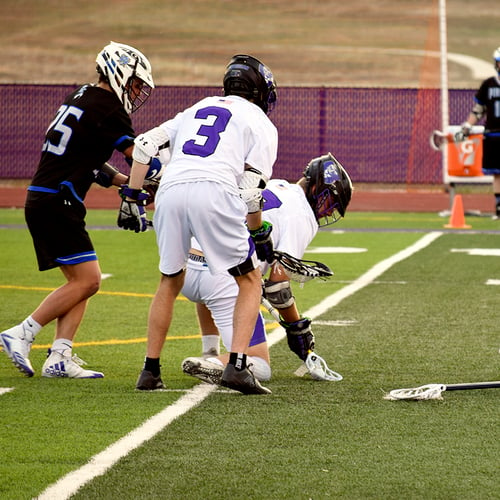 Scoring a goal or blocking the shot is a thrill for just about everyone. And at LuHi, we strive to make sports accessible to every student. In fact, 90% of our students participate in a sport. While competitive sports are a major component of our athletics program, we also offer opportunities for students of all abilities to participate, compete, and most importantly, have fun playing sports!
We would be honored for your child to join our family.
Building and nurturing strong relationships among our students is critical to all of us at Lutheran High. We proudly accept new students into our family and provide them with the academic, social, and spiritual support they need to thrive. To learn more and take a tour, contact us today.