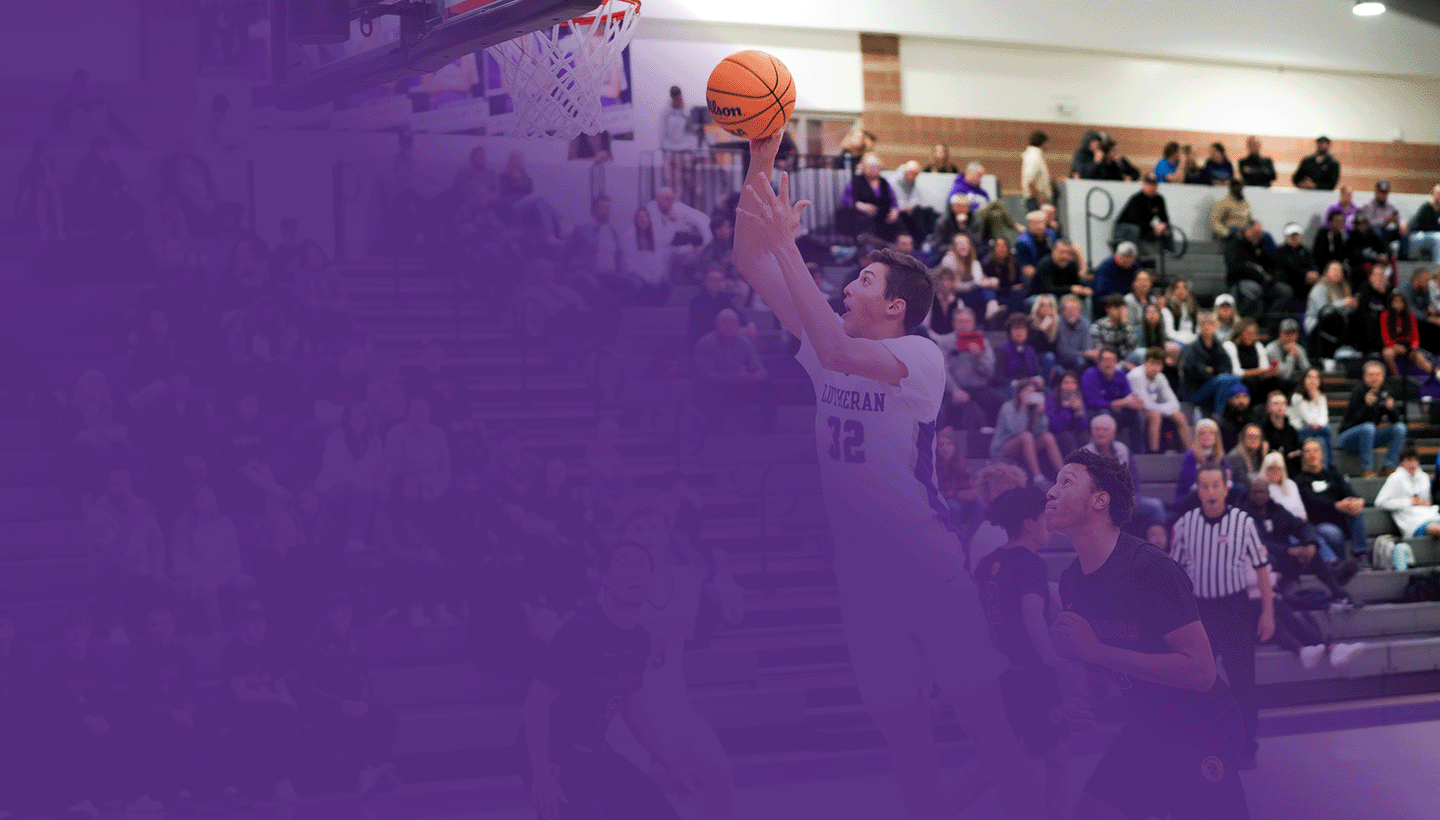 LuHi Lions Boys Basketball
Find scores and more on MaxPreps.com
Navigate to a Specific Sport Page
Boys Basketball
11/28/22
4:30PM
vs Valor (C)
Boys Basketball
11/28/22
6/7:30PM
vs Eagle Ridge Academy (JV/V)
Boys Basketball
12/01/22
5:30PM
vs Steamboat @ Golden HS (V) *D'Evelyn Tournament
Boys Basketball
12/02/22
4:00PM
vs Sierra @ D'Evelyn HS (V) *D'Evelyn Tournament
Boys Basketball
12/03/22
4:30PM
vs Ponderosa @ D'Evelyn HS (V) D'Evelyn Tournament
Boys Basketball
12/07/22
4/5:30/7PM
vs Legend (C/JV/V)
Boys Basketball
12/09/22
4/5:30/7PM
@ Englewood (C/JV/V)
Boys Basketball
12/14/22
4:30/6/7:30PM
vs Colorado Academy (C/JV/V)
Boys Basketball
12/20/22
4/5:30/7PM
@ Golden (C/JV/V)
Boys Basketball
01/03/23
7:00PM
@ Severance (V)
Boys Basketball
01/05/23
4/5:30/7PM
vs University (C/JV/V)
Boys Basketball
01/10/23
4/5:30/7PM
@ D'Evelyn (C/JV/V)
Boys Basketball
01/12/23
4:30/6/7:30PM
@ Cheyenne Mountain (C/JV/V)
Boys Basketball
01/14/23
4/5:30/7PM
@ Resurrection Christian (C/JV/V)
Boys Basketball
01/20/23
4/5:30/7PM
vs Discovery Canyon (C/JV/V)
Boys Basketball
01/24/23
4/5:30/7PM
@ Lewis-Palmer (C/JV/V)
Boys Basketball
01/26/23
4/5:30/7PM
@ Air Academy (C/JV/V)
Boys Basketball
02/01/23
4/5:30/7PM
vs Cheyenne Mountain (C/JV/V) *Cheer Senior Night
Boys Basketball
02/03/23
4/5:30/7PM
@ Palmer Ridge (C/JV/V)
Boys Basketball
02/04/23
4/5:30/7PM
vs Palmer Ridge (C/JV/V) *Pack the Den/Feeder Team Appreciation
Boys Basketball
02/07/23
4/4:30/6PM
@ Discovery Canyon (C/JV/V)
Boys Basketball
02/09/23
4/5:30/7PM
vs Lewis-Palmer (C/JV/V) *Junior Cheer Halftime
Boys Basketball
02/13/23
4/5:30/7PM
vs Holy Family (C/JV/V)
Boys Basketball
02/15/23
4/5:30/7PM
vs Air Academy (C/JV/V) - *Senior Night
Boys Basketball
11/28/22
L 58-66
vs. Eagle Ridge Academy
Boys Basketball
12/01/22
W 62-35
vs Steamboat Springs
Boys Basketball
12/02/22
W 69-50
vs Sierra
Boys Basketball
12/03/22
L 83-80
@ Ponderosa
Boys Basketball
12/07/22
L 48-50
vs Legend
Boys Basketball
12/09/22
W 53-52
@ Englewood
Boys Basketball
12/14/22
W 54-36
vs Colorado Academy
Boys Basketball
12/20/22
W 70-36
@ Golden
Boys Basketball
01/03/23
W 69-55
@ Severance
Boys Basketball
01/05/23
W 68-62
vs University
Boys Basketball
01/10/23
W 58-39
@ D'Evelyn
Boys Basketball
01/10/23
W 58-39
@ D'Evelyn
Boys Basketball
01/14/23
L 55-61
vs Resurrection Christian
Boys Basketball
01/20/23
W 61-45
vs Discovery Canyon
Boys Basketball
01/24/23
L 67-73
vs Lewis Palmer
Bill Brandsma
Coach Bill Brandsma graduated from Harding University in Arkansas. During college, he participated in intercollegiate golf and was the Intramural Athlete of the Year his senior year. He firmly believes that God wired him to be a coach because of his passion for influencing the lives of teenagers and has a strong love for the game of basketball.
Bill is entering his eighth season as LuHi's Head Boys Basketball Coach, after spending 13 years as an assistant basketball coach at Chaparral High School in Parker. His wife Tarrah and three children, Teagan, Tatelyn, and Trey have become huge LuHi Athletics Supporters.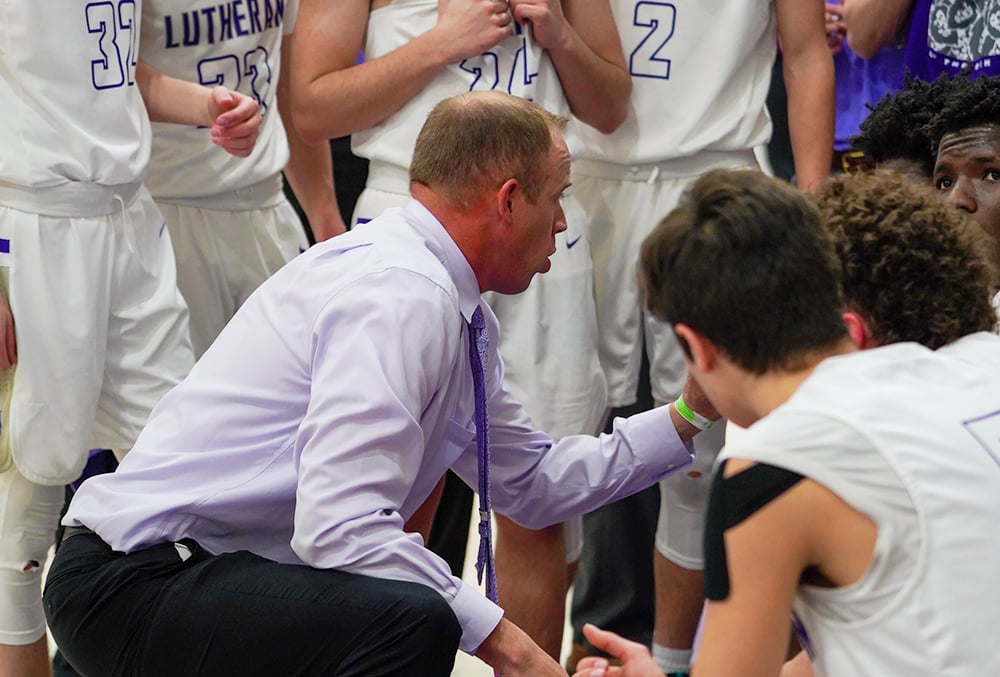 Ben Dwinell
Coach Dwinell has coached youth sports for 16 years. He is also a math teacher at LuHi. This is his second year coaching LuHi Boys Basketball, and shares that he "loves seeing the young men grow in their faith, court awareness, and their bonds with their teammates."
Gold Crown
2022-2023 Parent Information
The 2022-2023 LuHi Hoops Gold Crown tryouts will be held on Tuesday, November 8th, from 7:00-8:30 pm.
Roster notifications will be sent via email on November 9th.
Please ensure we have a working email address.
If your player is selected to participate in this year's program, he will be invited to attend the LuHi Hoops Feeder Program Pre-Season Development Sessions on Thursday, November 10th from 7:00-8:30pm and Sunday, November 13th from 1:00-2:30pm.
If your player is selected and accepts the offer to participate in this year's feeder program, families will be required to pay a participation fee of $235 (or $205 if you already have a UA Reversible Jersey from the Fall JAM League). The fee will need to be paid on or before the first practice on Wednesday, November 16th. Checks should be made out to LuHi Hoops.
Please note that the $235 fee is separate from the Gold Crown fee of $220 per player which you will pay directly to Gold Crown when you register on the Gold Crown website. Scholarships may be available from Gold Crown here.
The LuHi Hoops participation fee covers all the following program benefits:
Under Armour Reversible Jersey & Nike Shooting Shirt
Gym time (Practices at Lutheran HS from November 16th to Mar 2nd, except Christmas Break)
One Pre-season tournament (4 game minimum) December 1st-4th
10 Regular Season Games + 2 Postseason Games
Free Admittance to the Lutheran Boys Game on Wednesday, January 18th for "Feeder Team Recognition Day"
2022-2023 Feeder Program Events:
Tryouts – November 8th, 7:00-8:30 pm
Pre-Season Training Session #1 – November 10th, 7:00-8:30 pm
Pre-Season Training Session #2 – November 13th, 1:00-2:30 pm
Gold Crown Holiday Basketball Tournament - December 1st through 4th, Times TBD
Feeder Team Recognition Day – January 18th during halftime of the Boys Varsity Game vs. Palmer Ridge starting at 7:00 pm
Team Practices for All Teams: All practices will be 7:00-8:30 pm except Nov 27th from 1:00-2:30 pm and Jan 7th from 2:00-3:30 pm

Nov 16th
Nov 27th
Dec 8th
Dec 16th
Dec 19th
Jan 7th
Jan 11th
Jan 19th
Jan 25th
Feb 2nd
Feb 8th
Feb 16th
Feb 23rd,
Mar 2nd

Double Header Game Dates (Games Will Likely All Be Played at the Gold Crown Fieldhouse): Times TBD

December 11th
January 8th
January 22nd
February 5th
February 19th

Postseason Games (2 Games) March 4th or 5th, Times TBD