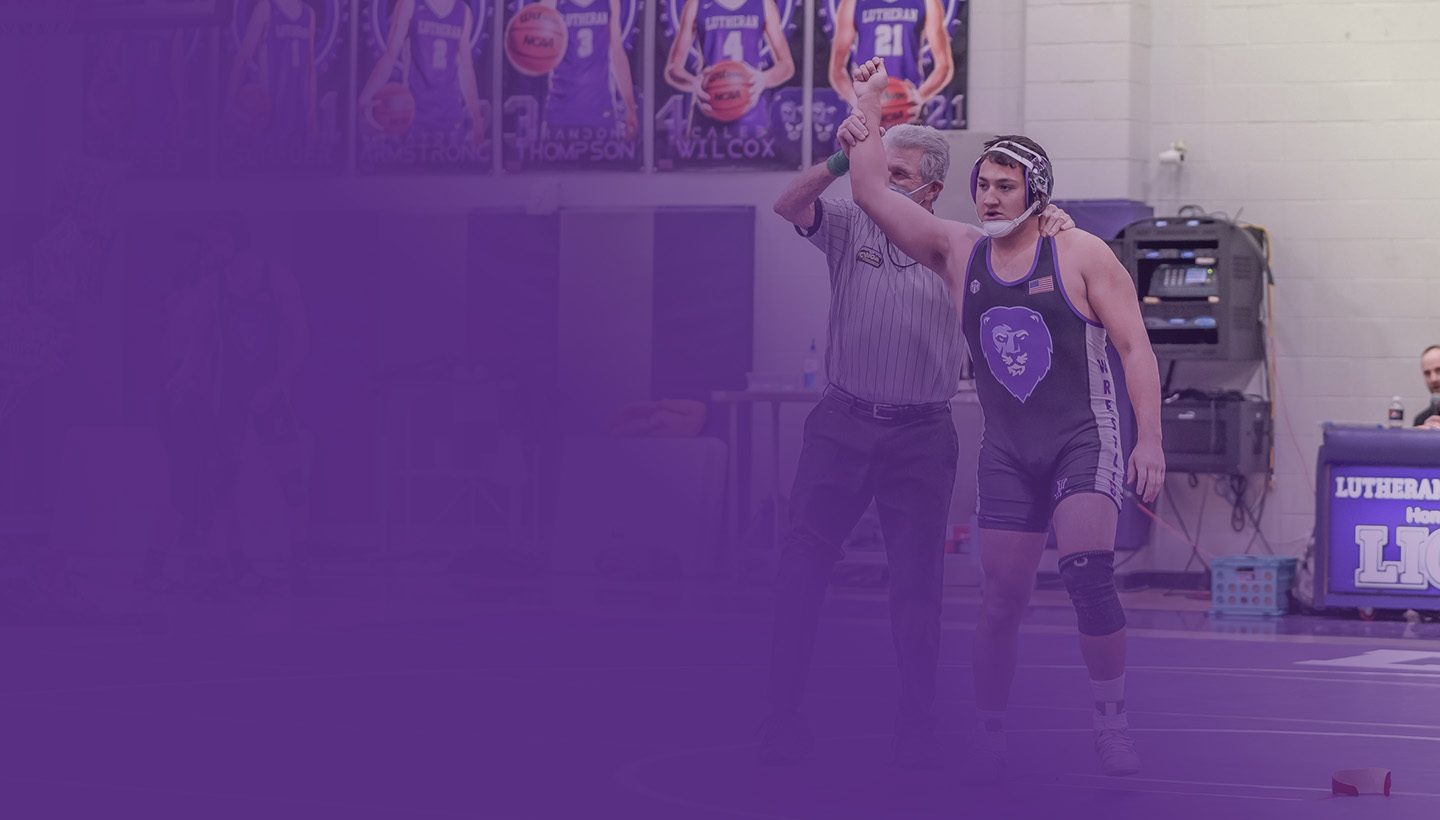 LuHi Lions Wrestling
Season starts November 2023. Find scores and more on MaxPreps.com
Navigate to a Specific Sport Page
Wrestling
12/02/22
12PM
@ Broomfield Dual Tournament (V)
Wrestling
12/03/22
8AM
@ Rangeview Dual Tournament (JV)
Wrestling
12/10/22
8:30AM
@ Bison Invitational Tournament (V) *Vista Peak HS
Wrestling
12/10/22
8AM
@ Discovery Canyon Round Robin Tournament (JV)
Wrestling
12/15/22
6/6:30PM
@ Highlands Ranch (JV/V)
Wrestling
12/16/22
9AM
@ NOCO Christmas Tournament (V)
Wrestling
12/17/22
9AM
@ NOCO Christmas Tournament (V)
Wrestling
12/17/22
9AM
@ Lakewood Tournament (JV)
Wrestling
12/21/22
6PM
vs Elizabeth (V)
Wrestling
01/04/23
6/7PM
vs Discovery Canyon (JV/V)
Wrestling
01/07/23
8:30AM
@ Smoky Hill Invite (V)
Wrestling
01/07/23
9AM
@ Air Academy Tournament (JV)
Wrestling
01/11/23
5:45/6:30PM
@ Air Academy (JV/V)
Wrestling
01/13/23
6PM
@ Eaglecrest Invitational (V)
Wrestling
01/14/23
9AM
@ Eaglecrest Invitational (V)
Wrestling
01/14/23
9AM
@ Thunder Ridge Tournament (JV)
Wrestling
01/17/23
4PM
@ Valor Round Robin (JV)
Wrestling
01/19/23
5/6PM
@ Palmer Ridge (JV/V)
Wrestling
01/20/23
5
@ University Duals (V)
Wrestling
01/21/23
9AM
@ Sabertcat Slam Tournament (JV/V) *Castle View HS
Wrestling
01/28/23
9AM
@ Les Mattocks Tournament (V) *Lincoln HS
Wrestling
01/28/23
TBD
@ Hornet Tournament (JV) Pueblo County HS
Wrestling
01/31/23
6/7PM
vs Cheyenne Mountain (JV/V)
Wrestling
02/02/23
5:30/6:30PM
@ Lewis-Palmer (JV/V)
Wrestling
02/03/23
8AM
@ JV State Invitational 2pt Tournament (JV)
Wrestling
02/04/23
8AM
@ JV State Invitational 2pt Tournament (JV)
Wrestling
02/10/23
4:30PM
@ Regionals (V) *The Classical Academy
Wrestling
02/11/23
8:30AM
@ Regionals (V) *The Classical Academy
Wrestling
02/16/23
12PM
@ State Championships *Pepsi Center
Wrestling
02/17/23
8:30AM
@ State Championships *Pepsi Center
Wrestling
02/18/23
10AM
@ State Championships *Pepsi Center
Team Record
Two State Qualifiers
Corey McNellis
Coach Corey McNellis in Parker and wrestled for Ponderosa High School. After capturing an individual state championship in 1996, he won another individual state title in 1997; while being a part of Ponderosa Wrestling's first team state championship. Corey then went on to wrestle for four years on scholarship for the Badgers at the University of Wisconsin.
After returning to Colorado, he set his sights on coaching young men. For six years he was an assistant coach for his alma mater, Ponderosa. In 2008, Corey was promoted to the head coach at the school. Over his nine years at the helm and with the help from his staff and parents, the program continued to flourish. The program earned two 5A team state championships and eight Continental league titles.
Corey believes that while winning is fun, it is only a part of what this is all about. He believes that loving and strengthening our walk with Christ is paramount. He also believes serving and loving people is attached to that mission. He is excited for this opportunity to work with LuHi, the parents, and the community to grow these young men's lives in Christian maturity while getting better at the sport of wrestling!