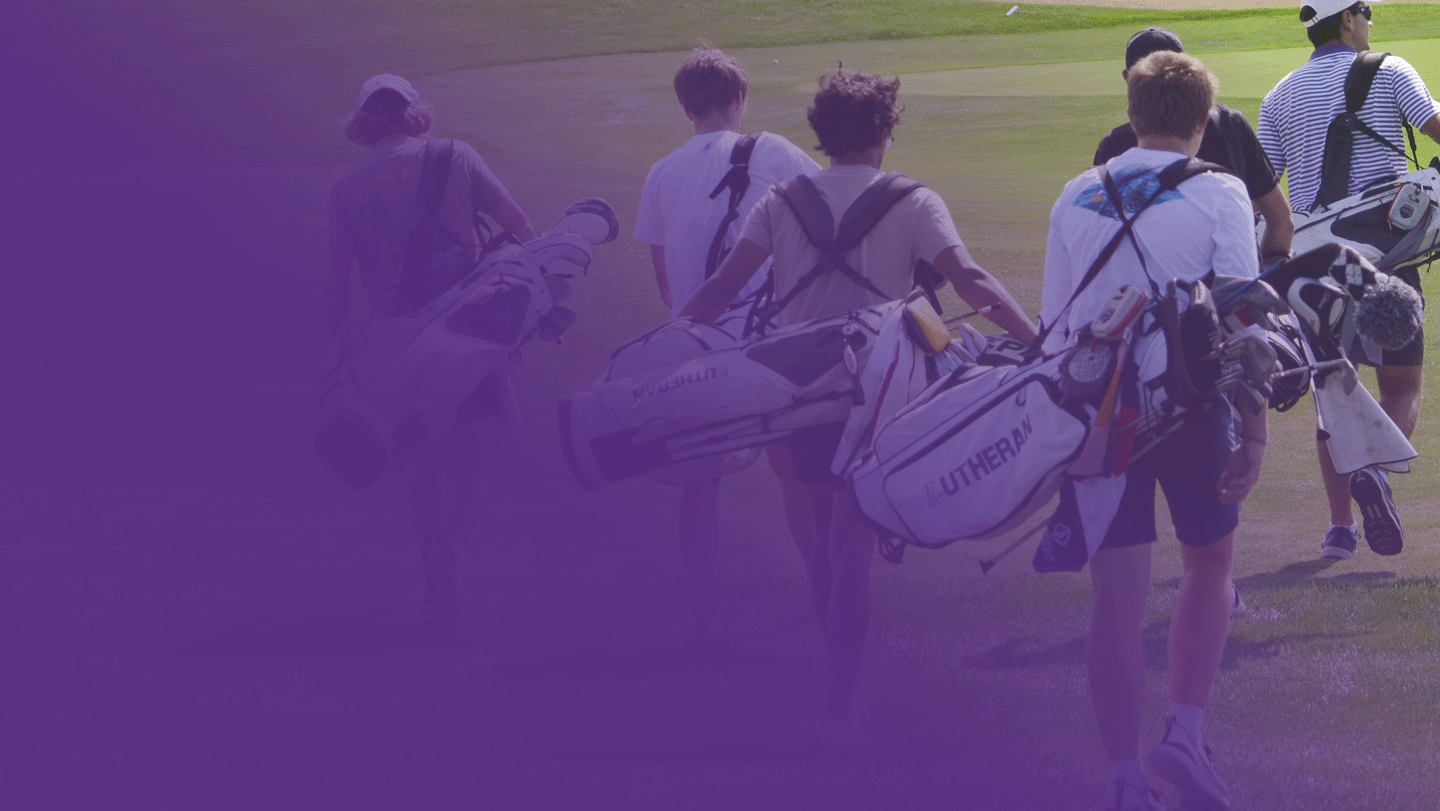 Boys Golf Schedule
Find information on meet times and locations on rSchool
Navigate to a Specific Sport Page
Boys Golf
08/03/23
TBD
@ Kent Denver Tournament (JV/V) *Aurora Hills GC
Boys Golf
08/07/23
9AM
@ Lewis-Palmer Tournament (V) *The Country Club at Woodmoor
Boys Golf
08/08/23
7:30AM
@ Bishop Machebeuf (JV) *Heather Gardens GC
Boys Golf
08/09/23
12:30PM
@ Kent Denver Tournament (V) *Saddle Rock GC
Boys Golf
08/14/23
9AM
Lutheran Boys Golf Invitational (V) *Murphy Creek GC
Boys Golf
08/21/23
3:30PM
@ Mountain Vista Tournament (JV/V) *Highlands Ranch GC
Boys Golf
08/28/23
8:30AM
@ Cheyenne Mountain Tournament (V) *Country Club of CO
Boys Golf
08/31/23
1:30 PM
@ Air Academy Tournament (V) *Eisenhower Golf Club
Boys Golf
09/05/23
1PM
@ Colorado Academy Tournament (JV/V) *Meadows GC
Boys Golf
09/06/23
3:30PM
vs Lewis-Palmer (Kings Deer Golf Course)
Boys Golf
09/12/23
10AM
@ Coronado Tournament (V)
Boys Golf
09/13/23
12PM
@ Discovery Canyon Tournament (V) * Flying Horse GC
Boys Golf
09/20/23
8:30AM
@ Regional Golf Tournament (V) *Country Club of CO
Boys Golf
09/27/23
11AM
Lutheran Boys JV Golf Invite (JV) *Meadow Hills Golf Course
Boys Golf
10/02/23
TBD
@ State Golf Tournament (V) *The Bridges GC
Boys Golf
10/03/23
TBD
@ State Golf Tournament (V) *The Bridges GC
Boys Golf
08/07/23
2nd Place
@ Lewis-Palmer Invitational
Boys Golf
08/09/23
2nd Place
@ Sun Devil Invitational
Boys Golf
08/14/23
3rd Place
@ Lutheran High Invitational
Boys Golf
09/12/23
1st Place
@ Cougar Classic
Team Record
Boys: One 1st Place Finish, Two 2nd Place Finishes,
Hole in One by Joey Garofalo
Head Coach - Boys
Asst. Coach - Boys
Head Coach - Girls
Asst. Coach - Girls
Kevin Volz
Coach Kevin Volz graduated from the University of Wisconsin, Madison, where he was a Rank Leader in the marching band. His strong background in golf and desire to give back to the community motivated him to begin coaching golf at LuHi. Coach Volz talks about his memories from last season: My takeaway from a championship season is how important a true sense of "team" and having all members really love and support each other. Without that, earning the State Title never would have happened. The other major element for our success was focusing on our team scripture. Last year, it was from James 4:10: Humble yourselves before the Lord, and he will lift you up. The Holy Spirit was on full display all season, proving itself from the written word in James 4:10!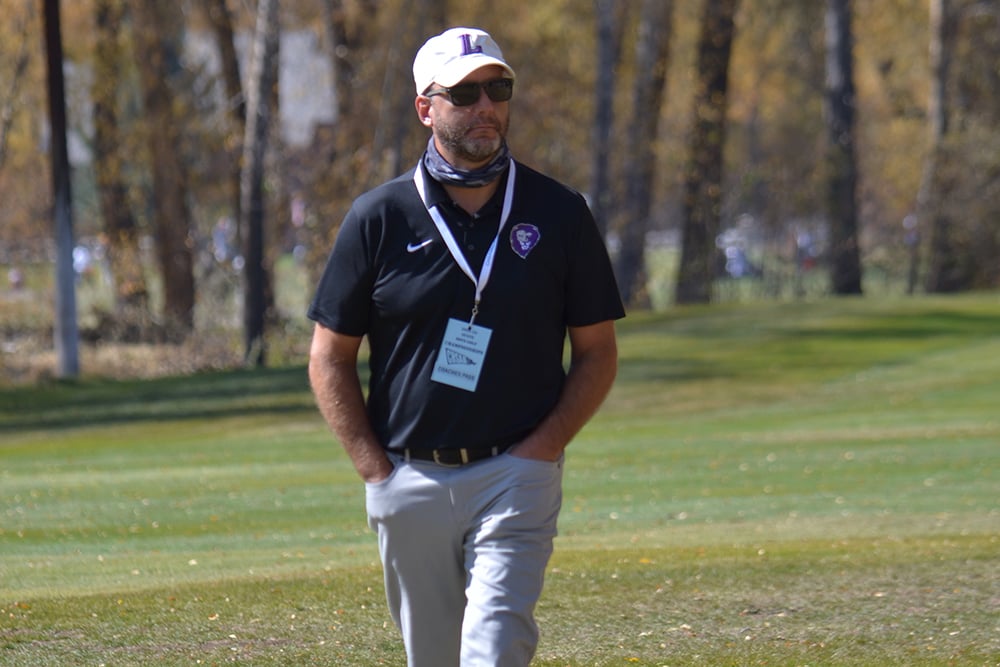 Dave Renquest
Coach Renquest is a lover of all things sports. He has coached several sports including football, basketball, baseball, softball and golf. He served as head football coach at Denver Lutheran(1995-2003). He also grew up playing golf and has continued to enjoy it as a recreational sport. He says "I love the comradery of sports and building relationshps with the student-athletes."
Devin Wood
Devin Wood is an experienced golf coach who has been passionate about the sport since her freshman year of high school growing up in Southern California. After playing on a scholarship to Colorado Christian University, Devin has dedicated her time off the course working in defense and aerospace while pursuing her true passion of helping golfers of all levels improve their game.
With her 12 years of experience as a player, 6 years of experience teaching private lessons, and 3 years as a coach, Devin has developed a deep understanding of the techniques, strategy, and mental toughness required to excel in golf. She is committed to helping her players develop their skills and reach their full potential on and off the course.
With Devin's guidance, players can expect to develop their skills, gain confidence, and achieve success on and off the course. Her favorite bible verse is "Trust in the Lord with all your heart and lean not on your own understanding; in all your ways submit to him, and he will make your paths straight." from Proverbs 3:5-6.
Mike Bundy
Mike Bundy is a passionate golf enthusiast who has recently joined the coaching staff at LuHi. While he may be new to coaching, he has been playing golf for over three decades and has a wealth of knowledge and experience to share with the team.
As an avid golfer from the age of 10, Mike brings a unique perspective to the game and has a keen eye for technique and strategy. He loves the challenge of the sport and the mental toughness it requires, and he is dedicated to helping players develop these skills as well.
In his free time, Mike enjoys spending time with his family, traveling the world, playing golf, and supporting both local and national charities focused on military and first responder causes. Mike is excited to be a part of the LuHi coaching staff and is looking forward to helping the players reach their full potential on and off the course. His favorite bible verse is, "I can do all things through Christ who strengthens me." from Philippians 4:13.