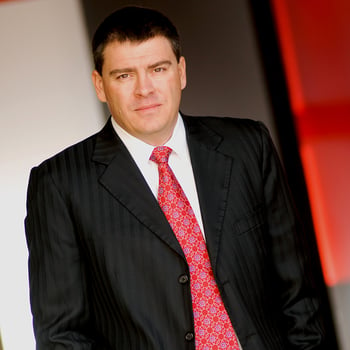 Martin VanDerSchouw stepped into the head cross country coaching role with a lot of passion and experience. He started running cross country his senior year of high school and hasn't looked back since. With only one season under his belt, he was offered full rides at both the University of Utah and the University of Kansas to run. As a self described basketball junkie, his choice was easy.
At KU, he was a 3 season athlete. He participated in both indoor and outdoor cross country. "I was the rabbit on my 10,000 meter team. My job was to go out and push a really hard pace and then crawl home. It was both the most miserable and best experience of my life," he shares jokingly.
He's excited to join the LuHi community as a head coach and is excited to see the development of his runners. "Unlike a lot of sports you see today, kids can't just jump into it when school starts." Before the school year stared, they had almost 40 days of running under their belts. During practice, the focus of the program is to do less miles with more intention. Coach VanDerSchouw shares, "You can't run fast by training slow. If you have a goal of running a certain time in a race, if you can't run that pace in one mile what makes you think you can run it for three?"
LuHi runners are getting used to hill work and speed power development. A typical "hill day" practice involves running a 400 meter hill with a 300 foot vertical climb. When they get to the top, they run an additional 400 meters to finish it out. Why? So they can learn the lesson of pushing through. "It's such a powerful teaching tool. Just like in life, you're going to have stiff climbs. When you get to the top of the hill, do you take a break and sit on your laurels or do you take the opportunity to move forward?"
A personal lesson he's learned over his years of coaching is being patient with Christ's plan. He shares, "Everything happens for a reason, even bad things. Sometimes we have to be patient to see what God has in mind for us. It's a willingness to absorb the hit because something fantastic is going to come out of it with faith. We don't learn from things going right. The lessons we hold onto are from when things go wrong. If you never lose, you don't know how great winning is."
He tries to teach his runners not to look at failure as a bad thing. "That's what I want kids to see: take risks, stumble, fall a bit and be ok with the hard lessons."
Coach VanDerSchouw has big goals for his program. "We will be known as a team that's going to crush people on hills. We may not be the best every year, but we will be tough. I want every kid to PR. It doesn't matter if you're the first or the last, you're going to get better. This school has a great history of being competitive in sports. We have great athletes and great kids. It's time for cross country to be competitive again." He wants to see a Cross Country State Title join the banners in the gym!
Christian character development is also very important to his program. "It's a blessing to be at at school where the student really does come first. Looking after their soul to develop a lifelong relationship with Christ is more important than any trophy. We have high standards for what we do - it's a conviction to care about kids and be competitive. That kind of program doesn't come along very often."
Something he especially appreciates about cross country is that the clock doesn't lie. Unlike other sports, a spot on a team has nothing to do with the coach's opinion of your skill. If runners want to improve, they show up, work hard, and their times will reflect that work.
When he's not coaching, Martin enjoys spending time with his family. Together, they enjoy backpacking, going to sporting events, and being active. He's been married to his amazing wife for 25 years. He also enjoys woodworking and building model railroads. "I inherited all my grandpa's surgical tools and use them to build models," he shares. Martin is a 4th generation Colorado native whose family has been practicing medicine for over 200 years in the state. He veered off the medical track and instead loves his job of coaching senior corporate leaders. "I love teaching leadership and working with senior leadership of companies to solve problems."
We are so grateful to have Coach VanDerSchouw as part of the LuHi family coaching staff.